2019-07-23
Fredericton (NB) – Lia Daborn Joins APEGNB as New CEO
The Association of Professional Engineers and Geoscientists of New Brunswick (APEGNB) is pleased to announce that Lia Daborn has joined APEGNB as its new CEO, effective July 15th.
"On behalf of the APEGNB Council, I am pleased to announce our new CEO for the Association is Lia Daborn," stated Serge Dupuis, Council President. "The timing for hiring a new CEO aligns well with our upcoming centenary celebration. We now look forward to the next 100 years and can pivot the organization for new and exciting challenges."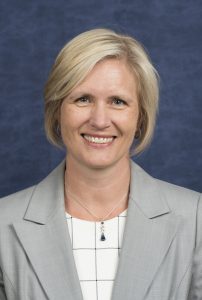 "Lia brings extensive experience in association management and was most recently the Executive Director of the New Brunswick Dental Society. She has a master's degree from Dalhousie University and is a seasoned Association Executive."
Ms. Daborn joins APEGNB after an extensive search was carried out following the retirement of the Association's long-term CEO, Andrew McLeod.
"I look forward to working with Council and the incredible team in-place at the Association. As APEGNB moves into its next 100 years, I am excited to tackle the challenges in the area of regulation and to work to support our members across the province," stated Lia Daborn.
—
About APEGNB
Under the Engineering and Geoscience Professions Act, APEGNB regulates and governs the Professions within the province of New Brunswick. It establishes and maintains standards of knowledge and skills for the practice of the Professions, as well as governing professional ethics so public interest may be served and protected.
Media Contact:
Heather MacLean, Chief Communications Officer – APEGNB – heather@apegnb.com, 506-451-9625