In 2019 we were so proud to award the Inspirational STEM Teacher Award to five deserving educators around the province. As we gear up for the 2020 round of submissions, we want to showcase how some of these teachers have used their funding to improve STEM education in their classrooms.
Amy Peters of Kennebecasis Valley High School
(In her own words)
This is a biology class showing the DNA and electrophoresis kit which will allow my grade nine students to better understand how DNA is copied and divided.
This is a student working with the microscope camera that fits into the eyepiece of a compound microscope so that everyone can see what they see. This makes it much easier for them to share their experiences and for the teacher to be sure that what they are looking at are the correct structures and not a speck of dust or a scratch on the sample.
This is a gravity well and it is used to show how space, time and gravity interact which is going to be useful to talk about planets colliding and accretion of materials into planets during the space unit.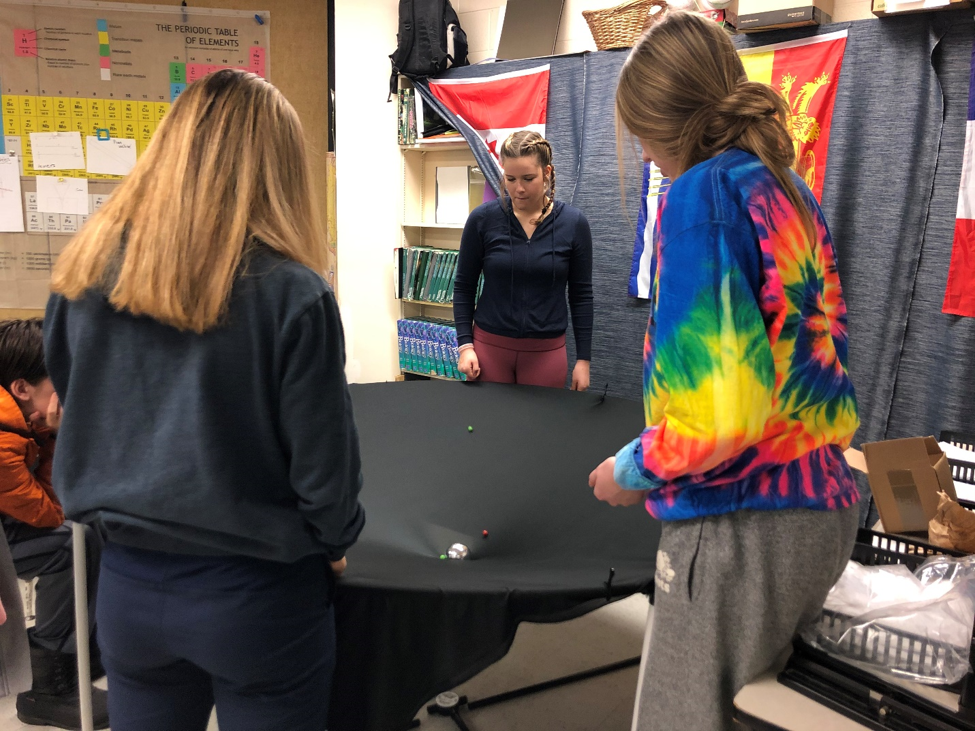 I was also able to purchase three-dimensional foam models of a plant cell, an animal cell and a heart. These will allow students to see what is really going on, instead of always looking at the 2 dimensional cut out of these items. This way they will be able to touch, open and move the models around.
I plan on spending some of my remaining money on live samples for my biology class for their microscope labs.
Amy Peters