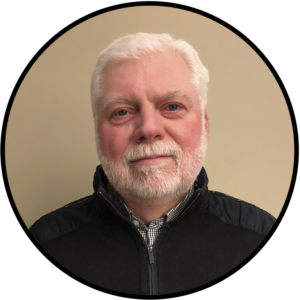 Originally from Halifax, Gary graduated from the University of New Brunswick in 1974 and accepted employment in Amherst at Northern Electric. Since graduation, he has accumulated 45 years of experience in residential, commercial, institutional and industrial buildings in New Brunswick, Nova Scotia, Newfoundland and Prince Edward Island.
In 1975, Gary moved to W.H. Crandall & Associates in Moncton to expand the buildings department. In 1981, he helped form Enerplan Consultants, with offices in Moncton, Halifax and St. John's. The major focus of this firm was energy conservation studies, third party financed guaranteed energy savings projects and mechanical design for all types of buildings.
In 1993, Gary formed Hoadley Engineering in Moncton to provide mechanical design for multi-space residential, commercial, institutional and industrial buildings all over Atlantic Canada. Among many clients, the firm supplied mechanical designs for a major coffee shop chain, a major drug store chain and a major convenience store chain. It also provided all mechanical design work for a major Atlantic Canada University. A large portion of Hoadley Engineering work was providing design-build mechanical engineering for local
developers and contractors.
In 2010, Gary joined Crandall Engineering, now a division of Englobe where he has been the Senior Mechanical Engineer since that time. Gary advises on most major mechanical designs and continues to provide direct supervision over the university and coffee shop chain work.
He has become a mentor to the young engineers at Crandall and provides a great deal of insight and experience. He thoroughly enjoys getting to know his mentees and giving them information and experiences that will help them thrive in their careers while also adhering to the codes of conduct and standards required to practise engineering. And when it comes to mentoring young engineers, he also had his son, Robert, as a natural mentee. Robert, also an engineer, is the President of Argyle Consultants in Fredericton.
Some of Gary's other volunteer work includes, but is not limited to:
President, Consulting Engineers of New Brunswick;
Chairman and Member of APEGNB Complaints Committee – 2001-2018;
President, Board of Directors, St. Patrick's Family Centre, Moncton – 1990-1992;
President, Albert Fishing Club – 2003-2005;
ASHRAE Representative on MEET Show Organizing Committee, Moncton – 1995-2019;
Moncton Minor Hockey Coach – 1994-2001;
President, ASHRAE NB/PEI Chapter – 1978-1980; and
Board Member, Treitz Haus Restoration Committee (oldest house in Moncton).
---
President's Award: Given to a professional engineer/geoscientist who, in the opinion of the Association, has enhanced the role of APEGNB and other professional associations and societies such as Engineers Canada and Geoscientists Canada. The Award recognizes outstanding service and dedication to the New Brunswick engineering/geoscience professions through New Brunswick/Canadian professional, consulting or technical associations and societies. Consideration is given to continued leadership in the profession and in the community, to outstanding achievements, and to recognition obtained.