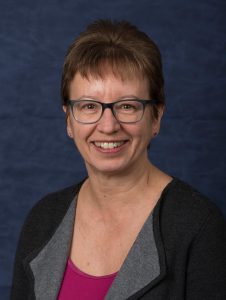 2019-05-30
Fredericton (NB) New Brunswick engineers are no strangers to leading Engineers Canada, and APEGNB is proud to see another of our members take the helm in 2020.
"2020 is a very special year for APEGNB! We will be celebrating 100 years of regulatory excellence in the province of New Brunswick," stated Serge Dupuis, President, APEGNB. "Having Jean Boudreau take the helm of Engineers Canada during our year of celebration is very poignant for us. An area that we have been really focusing on is the national initiative of raising awareness of women in engineering. In fact, Engineers Canada is leading the initiative of having 30% of newly licensed engineers in Canada to be women by 2030. So, naturally we are thrilled that our colleague, Jean is a leading example for New Brunswick."
Each spring Engineers Canada holds it election for President-Elect, and just last week Jean Boudreau was successful in her bid. Over the years, New Brunswick has had seven representatives as President. In 2020, it will be nine years since the last President hailed from our province.
"I'm looking forward to working with Jean over the course of the year, as we and the Board focus on executing our 2019-2021 strategic plan," said David Lynch, President of Engineers Canada. "Having worked with Jean over the course of our shared time on the Board, I know she is a diligent, hard-working part of this team and will be a strong leader for our organization and the profession."
"Community is important to me. Community takes on a lot of different definitions, but regardless of how you use it, I believe it is about giving back," stated Jean Boudreau. "Whether it was volunteering for Girl Guides, APEGNB or Engineers Canada, it's about bringing a voice to the table and making a difference. I am thrilled that during the celebration of our 100 years of regulatory excellence, that I will be able to bring my voice to Engineers Canada."
---
About APEGNB
Under the Engineering and Geoscience Professions Act, APEGNB regulates and governs the Professions within the province of New Brunswick. It establishes and maintains standards of knowledge and skills for the practice of the Professions, as well as governing professional ethics so public interest may be served and protected.
About Engineers Canada
Engineers Canada upholds the honour, integrity, and interests of the engineering profession by supporting consistent high standards in the regulation of engineering, encouraging the growth of the profession in Canada, and inspiring public confidence. For over 80 years, we have worked on behalf of the provincial and territorial associations that regulate engineering practice and license the country's 295,000 members of the engineering profession.
Media Contact:
Heather MacLean, Chief Communications Officer – APEGNB – heather@apegnb.com, 506-451-9625
Brent Gibson, Manager, Communications – Engineers Canada – brent.gibson@engineerscanada.ca, 613-232-2474, x234